It is important to reflect on the past in order to have success in the future. What contributed to our successes? Where do we have room for improvement? Our CEO Mark Borto sat down to discuss the state of the physical security market in 2017, trends for the new year, and how to come out on top in 2018 and beyond.
Impact of Economy on Security Market
Q: How did the overall economy impact the security marketplace in 2017, and what important trends did you see developing?
We've observed stable economic growth over the last few years - we're not running into as much resistance for security entrances as we did, say, seven to nine years ago. Compared to other physical security products such as cameras and card readers, security entrances are a big investment and considered somewhat of a luxury: during downturns we're among the first to hit the "cutting room floor." Now, however, fueled by much greater C-suite awareness of the risks from unauthorized entry and tailgating, there is more buy in to the added security and risk mitigation provided by security entrances and we're experiencing strong growth.
2018 Trends in Physical Security
Q: What notable trends in physical security do you see playing out in 2018, and what will be there impact?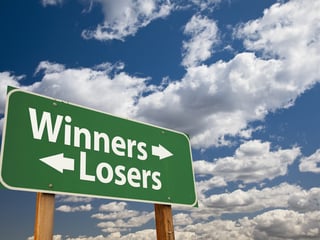 We continue to see greater integration in our space and expanded capabilities to pull useable data from our products and related access control systems. There is a much greater emphasis on the danger of active shooter scenarios and much more interest in hardening perimeters, entrances, and lobbies.
Who Are the Winners and Losers?
Q: Amidst these trends, who do you perceive will be the "winners" and who will be the "losers" in 2018?
The losers will be companies that can't keep up with the pace of technology integration at the entrance and in the lobby. Other losers will be those in our market who cannot satisfy the needs of enterprise companies on a global basis. We're seeing the same with integrator/install companies. Those who cannot scale are going to be left behind. Those who can satisfy global, enterprise-level demands with a full product range and excellent sales and service support will continue to win.
State of Business in 2017
Q: How has business been for Boon Edam in 2017?
Our growth year over year continues to be well ahead of the market as a whole. In the latest IHS Markit™ report, we enjoy market share leadership in five product categories. At the last two major physical security tradeshows, I hear people referring to us as the "go-to company," and the clear market leader. We have been diligently and strategically building to this position over the past decade. Where we are today reflects our hard work and our investment in serving companies globally, our ability to scale, producing products in the USA, maintaining a full product line, and our unwavering commitment to a stellar sales and service experience.